Reasons why a lead generation software is essential for your success
Generating high quality leads is a great strategy that allows you to grow your company and increase profits. The more successful your company, the more money you need to invest in growing it further.
It's true that when you use a lead generation software, you can generate hundreds of qualified leads per month without investing much in marketing. All it takes is to set up the software in your marketing mix!
How to find more leads and generate new sales?
Great leads are hard to find. Almost any entrepreneur can improve their skills and develop a b2b lead generation system which will help them grow their company.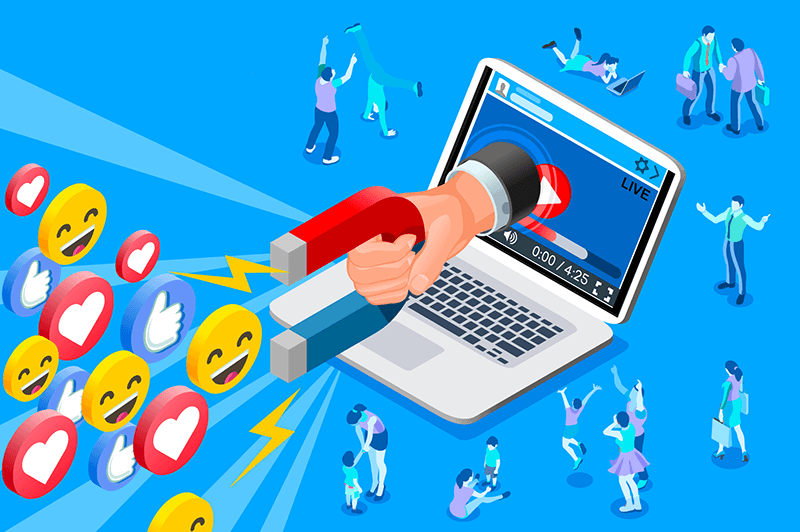 A good way to measure the difference between high-quality and low-quality leads is to use a lead management software for lead segmentation. If you're looking for a way to generate and qualify the best prospects from your pipeline, then you have a choice.
You can go with the old-fashioned lead generation approach. This will be one-on-one, in-person meetings that require a lot of face-to-face time and attention, or you can learn how to use the latest strategies for generating sales prospects with ease.
When it comes to choosing which tool will work best for your business, there is no right or wrong answer.
Three top choices for generating leads with ease:
1. Email: This should be your number one lead generation tool. More and more businesses are realizing how effective an email campaign can be. Email marketing has been a hot topic for a number of years now, and people have been forecasting its demise since the 90s. But it is still going strong- despite what they say, it will probably be around in five years time as well.
I know that maybe you are already using emails, but do you know how to use it to it's potential? Many small businesses are doing well because they have mastered their email marketing. Email has become their main sales and marketing tool.
Email is often overlooked as a lead generation tool, but it's a proven marketer's best friend.
Most of the email marketing system I've used allow entrepreneurs with no technical knowledge to start generating leads in the simplest way possible.
2. Facebook: often referred to as "The Social Network" and, for good reason. Facebook gives people the ability to share with millions of people their product or services.
Because of this, it's a great platform for connecting with people on Facebook who might be interested in what you're selling. This alone makes it an excellent b2b lead generating platform.
You also have the ability to reach your ideal target audience on Facebook.
3. Google Ads: Google ads are the modern-day equivalent to placing a classified ad in your local newspaper - it's simple and cheap to start.
So, if you're a business owner who's tired of relying on outdated marketing techniques, there's an affordable and effective alternative for you. If your business is in an industry with limited online visibility, Google AdWords can create leads for you.
But the most effective way to use Google to generate high-quality leads is to get to know your competition, their ad copy, and what they do.
After that, you can create a custom ad in your own style.
The right tools to increase your conversion rate
The most advanced lead generation tools use a number of techniques, such as automated email campaigns, SMS, social media and prospects nurturing to help guide your visitors into becoming leads, then customers.
What lead generation tools should I start with?
CRM
A Crm saves you time, effort and energy by keeping all your contact information neatly organized in one place. This allows you to remember who you spoke with, what they told you and other important pieces of information. You can then use any of this data for future use in your marketing campaigns.
This also allows you to find out which kinds of leads are most responsive to your business, and learn how many people respond best to certain kinds of marketing. This can help you better target potential customers through lead generation.
All of the information you collected will actively contribute to your database.
Automated Email Marketing Platform
Email marketing software is more than just a way to send and track emails. It can be used to segment your lists, combine your marketing channels, and grow your audience.
When looking for an email marketing tool you have many options, probably Mailchimp and Hubspot being the most popular of all, said that when it come to marketing automation the best options is probably ActiveCampaign. Moosend is another cheaper option that has good deliverability and advanced automations.
There are so many email marketing and lead capture tools out there that is hard to choose, the good part is that most of them have a free trial option, so you can test them and see for yourself witch one is best for you, see below for a list of the most popular ones:
Hubspot

Mailchimp

ActiveCampaign

Moosend

MailerLite

Sendinblue

Aweber

Convertkit

GetResponse

...and many others
Social Media Marketing automation
Statistics show that automation of digital marketing practices, especially social media is extremely important. You can use social media to increase your brand visibility and use the tools available to make your marketing efforts seamless. Just like with email marketing, when choosing for a social media automation tool you have many choices, Hootsuite probably being the most popular, see below for a list of other popular programs:
Hootsuite

Sprout Social

Buffer

Sendible

Content Studio

Publer

.....and many others
How to generate leads from social media
With Influence:
Step 1: For example, if you're planning on joining social media groups like "designers" and "musicians", then make sure that you've found all the relevant social media links (URLs) for them.
Step 2: To help you generate more b2b leads make a profile on the social media platform that is best for your business, and provide quality content for your industry niche.
How a lead generation software works
The use of a lead generation tool can help you get more quality leads in no time. It can be used as a virtual partner for generating qualified leads and nurturing them.
When you're generating leads, it's important to develop a lead generation strategy with the intent of finding more prospects that will eventually become customers.
The software can't do all the work for you. However, it will still help you reach your goals and save time.
For starters, make sure your target audience is clear in your mind. Gathering a lot of information could sound like a lot of work, but it can pay off in the end if you keep an open mind!
Why lead scoring matters
Most likely you're already generating some leads, any good lead generation company will tell you that properly scoring a new lead is just as important as finding one. What's your current system like for scoring a potential lead?
If you're trying to market your business without any automation software then you'll be frustrated. You won't be able to reach all of your leads and most of the ones that come in are not qualified, which is very frustrating.
Lead Scoring - Today, most companies should be focused on lead scoring.
The 3 types of people to target
Everyone wants to feel special. One great way to show people how valued they are is by sending them some free goodies on their emails sign-up. It's just the perfect gift to show your appreciation to a potential customer.
When creating content for your audience, you have to know them better than they may know themselves. It's important to value from a customer's perspective, from what their needs are. A good lead generation strategy is to tailor the message of the content in a way that aligns with what might be pleasurable or interesting for them.
This means that when you focus on customer satisfaction, your message will feel more authentic and-in turn-customers will feel special.
Here are 3 people any small business should focus on:
1. The "Value Seeker" who's open to being "sold" to if they recognize a perceived value in it for them. This type of person is in the middle phase of their customer journey.
This is the type of customer that can easily be impressed into staying on your mailing list with free stuff (like email tutorials or marketing guides - like this article) .
Once this "Value Seeker" gets excited about your stuff, they will look to you to guide them through the rest of the customer journey, this is any sales team dream prospect.
2. The "Sensation Seeker" who is looking for a specific piece of information, with no intent on getting "sold" anything. These people are at the beginning of their customer journey, so they are at a good time to get some extra freebies.
3. The "Buyer" who is ready to make a purchase. This is the most valuable customer to you as a business, because they're already ready to buy from you.
Here are 3 people you shouldn't really try to go after with your lead segmentation:
1. The "Compromiser" who won't admit they'll let you give them something for free. They may agree to take something for free, but if they think it's not enough, they'll try to negotiate things down.
2. The "Convincible" who doesn't care if someone gives them something for free. If they think they know something someone else doesn't, they'll take it from them if they have to.
3. The "Self Satisfied" who doesn't want your help at all. These people may say "yes", but they will not be interested in buying from you if they've already made up their mind that you can't help them solve their problem, this is the opposite of a quality lead.
Build an effective marketing funnel
Step 1: Pick a niche - Pick a niche you're passionate about, but where you're also an expert. Your target audience will know who you're talking to by the industry you're in because of the people who already know you. (i.e. You're a photographer in the wedding industry, which is great, but if you're trying to generate leads from a niche like dog training, that's a much harder market to reach).
Step 2: Choose a message - Decide on a clear and compelling headline for your message. "Dog Training Guide" is not good, while "The Most Profitable Dog Training Video" is. "Dog Training Tips" is good too - but it still doesn't say the same thing as "The Most Profitable Dog Training Video". "Free Dog Training Tool & Step-by-step Video Guide" is the best example. "3 Ways to Improve Your Dog Training Video" is not great, because the best way to improve a video is to actually make better videos.
Step 3: Have an offer they can't say no to - Create a product you KNOW people want. You just need to find out what type of person they are. Are they a value seeker, sensation seeker, or a buyer?
The next two steps of your marketing strategy are easier to do if you found out more about your target audience through testing or research.
Your offer should be something that aligns with what they are looking for, while telling them something (with an offer) that they can't say no to.
Step 4: Follow up - Set an expectation to deliver this gift in 24 hours or less or they'll move on.
Step 5: Offer them more - Tell them how they can get more free stuff, which helps them stay engaged with you and your branding. Remember that each website visitor can in theory, turn into a sale.
It's not about what you are selling, it's about what they need, and how you can help them.
Your prospects want to buy from a specific business that makes them feel connected, that shows them that they aren't alone in their need, and who makes them feel like your brand is the only brand they should trust. That level of trust comes from being able to deliver your message and follow through with your promise.
What Is B2B Lead Generation Software?
A tool that helps you with lead generation by doing three things:
- It identifies who your target audience are.

- The demographic data is then analyzed and scored.

- Helps you set up the marketing automation and outbound marketing programs that will make it much easier for you to move leads through the customer journey.
We recommend using one of the many lead generation tools available. You're welcome to use any marketing tool you want. In fact, you're free to use as many tools as you want.
When do you need a lead generated software?
Whenever you want to build a database of leads to a size that's scalable.
What is inbound lead generation?
Inbound lead generation is when a company creates targeted content that appeals to its ideal customers. It's when a company puts out this content to attract customers to their brand. This is the opposite of outbound lead generation, where the company initiates contact with.
What is outbound lead generation?
Outbound lead generation is a way for sales people to engage with potential customers who might not know about your product. This type of lead generation requires a sales representative to send out email or written communications to potential leads. Outbound lead generation methods include cold calling and emails.
What is lead tracking?
Lead tracking is the process of determining what sources are producing the leads, and then actively monitoring where leads are in the sales and marketing funnel, and pursuing the appropriate actions to take.
What Is a Lead Generation System?
A lead-generation system refers to a set of tools, processes, and procedures that help a company attract customers. Leads are the first few steps in the process of converting prospects into customers. A well-designed lead generation system ensures that leads are not lost, and the company is able to capture and convert leads into customers or members.
What kinds of leads can you accumulate?
It's important to have quality leads. Quality leads are people who share similar interests with you. They don't want the same products as your competition, but they definitely want something from you.
You should build relationships over a long period of time with your prospects, to do this you need a good lead management tool. Eventually they will become clients, or refer you to other people in need of your service. You should not be calling them indiscriminately and asking for sales because this does not benefit anyone.
For many small businesses and startups, there is a feeling that they need to do everything themselves in order to be successful. However, this is often not the case, especially when you are a small company with a small budget. That is why it is a good idea to use a lead gen software to help you get more sales and leads.
With the right lead generation software, you can generate quality leads for your business quickly and easily.
Blog Posts