Fast and easy to use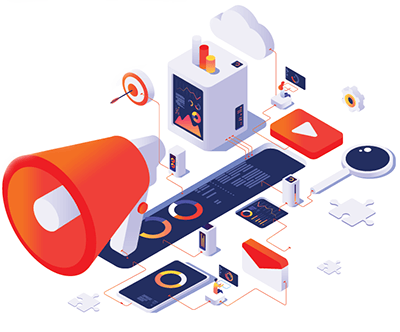 Need B2B Sales Leads?
One of the biggest challenges marketing departments face is how to generate more leads.
Lead Generation is by far the most important task for a B2B company. But it's one of the biggest challenges, let Lead Scrape do all the hard work for you.
Our lead generation service is affordable, easy to use, and generates more leads than our competitors.
Find targeted data in any niche, extract business name, full address, phone number, website, emails, social media profiles and contact names and job title of the people working at the business.
Small businesses are starving for leads, our software helps them find them and make more sales.
Leads Scrape is a lead generation platform for small businesses, marketing agencies and sales teams to find new leads.
Our software is very easy to use, simply add the business type you want to search and the location, (example: Dentist and city= New York City) then click on the "Find Leads" button, that's all. The software will scrape as fast as it can thousands of businesses and save all data in a CSV and an Excel file.
Are you looking for an easy way to get new leads?
Find thousands of leads in minutes
Verify all extracted emails
Use the email addresses for email marketing
Find new business opportunities
Create your own niche directories
Use phone numbers for cold calling
Offer professional scraping services to other businesses
Collect mailing addresses for direct mail campaigns
Find what businesses still have a non-responsive mobile site
See the number of reviews and the ratings for each business
See how many followers the company has
Find what advertising platform each business is using and sell them your services
Lead generation Software
Program Features
Lead Scrape will help you find new leads that can eventually become paying customers. Thousands of different businesses supported, for each lead you get the business address, website, emails, contact people and much more... attract and convert qualified business leads today!
Capturing Quality Business Leads Has Never Been This Easy!
Follow us around the web
Testimonials
I've been using Lead Scrape software for several years and just recently upgraded to the Business Version. Both are excellent in helping me gain a better understanding of what businesses are in my market area. The Business version is a huge help by digging deeper. It's the only tool I have that will get email addresses with almost no effort or cost. I don't expect any tool to get lots of current email addresses unless it's a human calling, or I pay for them. I'm very happy with the quality of the software and the results I get with Lead Scrape. Great product, a great tool to have in my "tool chest". And, it comes with excellent support!
"Richard Harris"
-----------
I have used competitive software that was more expensive, that returned significantly less results, but email verification is built in to Lead Scrape - not the competitors - proxy is build in - not the competitors. To avoid being blocked using other products, I had to pay for a Virtual Server, and pay for rotating proxies, this expense is now gone. I like being able to use on 2 computers, because my VA runs this almost daily on strategic niches, but if I have an immediate tactical need - I can run the tool with no conflict. The supplemental information above name address phone and email is also very helpful in prioritizing follow-up.
"Jeff F."
This is one of the most powerful lead scraping tools I have used (and I have access to many). Features like bulk import of locations and areas instead of individually scraping makes this a powerhouse. The results are fantastic and it finds data like email, name, address etc. with high accuracy. After running the emails through various email verifiers the rates of invalids have been quite low. We've been using this for almost a year and I highly recommended it if you are looking for a cost effective lead scraping tool.
"Vishal L."
-----------
I use Lead Scrape for my ad agency and it works great. I switched from another scraper program because it's a lot faster and has an easier interface. The program is also nicely designed where it does not drain your computer's performance as can be the case with some other scrapers out there. Definitely recommend it to anyone looking for a quality scraping tool to find business leads.
"Faraz - Marketing Vault"
-----------
I came across this company about a year ago. I'm always looking for an economical source for finding leads for my flag, banner and sign business. I was intrigued with the Lead Scrape details on the web site, I paid for the program and have never looked back. I have been a totally satisfied user of this great program from the very first time using it. I have had some questions regarding this program and have always received answers within a day, and sometimes an hour or so. I wound strongly recommend this program to anyone looking for an efficient, cost-effective lead development tool.
John L. Abe Lincoln Flags & Banners - Fairfax, Virginia - USA
-----------
After using Lead Scrape for a week, there's only one thing I could think, and that is "where have you been all my life?" This tool saves hours of manual research doing tedious searches to find publicly available information. Who has time for that when you have to close sales and make more deals? The program runs smoothly on a large Windows Server on EC2 and makes perfect use of public and private proxies to find data without limitations.
The software is easy to use and only requires that you fill out a few standard fields to begin. Once the batch runs, you'll have a new CSV file that's overflowing with fresh leads! For anyone who actively sells B2B solutions and who is looking for a steady source of new leads, Lead Scrape is an affordable solution that delivers on its promises!
This tool will be a part of my marketing arsenal for years to come.
Heather McLaughlin