Capturing Quality Business Leads Has Never Been This Easy!
Now You Can Capture Thousands Of Business Leads In Minutes (Without Advertising, Offering
Free Stuff, Purchasing Buyer List, Or Anything
Else You've Tried Before.)
It's no secret that generating leads is hard and expensive.
You know I'm talking about:
Running advertising campaign both offline and online.




Building a website and creating tons of content for your target market with the hope they'll end up in your email list.




Asking your happy clients to refer your business to their business colleagues.




Hiring SEO agency to push your business on the first page of Google.




And everything else you've tried before...
Let's face it…
All those things above could take a lot of time, effort, and money. And you know that the result sometimes doesn't make you happy.
In fact, for a little guy like us who don't have too much budget to run a marketing campaign, the result often far below our expectations.
This Is Where Most Business Stuck For Years
With No Significant Revenue Growth.
But you don't have to!
Here's the good news for you…
What if I told you that now, you don't need to do all of those traditional lead generation methods?
Instead, to get thousands of business leads, all you need to do is just doing a few simple clicks.
Yes, you read that… a few simple clicks of a mouse.
Just imagine…
How Great It Would Be If You Could Capture
Thousands Of Business Leads Within
A Few Simple Clicks?
If you think it sounds too good to be true, then think about this:
Technology is keep growing from time to time.
If we live in 1960's you probably think that running advertising for as small as $15 per day and still being able to reach thousands of audiences is impossible.
But today, you know it's possible with Facebook and Google ads.
The good news is…
Thanks to the advance in technology and the World Wide Web… Now there's amazing software that allows you to capture thousands of business leads in minutes.
With this software, you can capture your potential clients' information including:
Company Name

Address

Phone number

Primary email address


Social media properties

Contact names and job positions
Get All Your Potential Clients' Information
At Your Fingertip.
Well, if you're someone like me who love to work smarter rather than harder, then you're going to love this amazing lead generation tool.
Here's why:
This amazing lead generation tool allows you to capture an unlimited number of leads within just a few simple clicks. Now you can finally say goodbye to all those time-consuming lead generation methods you've ever tried before.




You don't need to think about the next marketing strategy to get more business leads. Just do a few simple clicks, sit back, and let this software do the magic for you.




What else? Testing the lead generating methods could also be a time-consuming task. And again, with this software, you don't need to do that anymore.




Last but not least… you can plan your next vacation because you just saved a ton of your time with this amazing software.
But that's not all!
I know purchasing consumer lists from the list brokers could also save your time. But that's clearly not the best solution for your money.
Fortunately, you don't need to purchase list from the list brokers once you get this software on your hands. Just use it to capture as many leads as you need.
Sounds good, right?
If you feel like this is what you need right now, then let me introduce you to…
Lead Scrape
The Fastest And Proven Way To Get Thousands Of Business Leads In Less Than Five Minutes.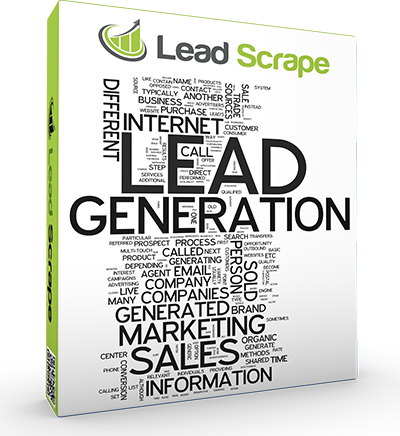 This amazing software offers you a hassle-free way to generate an unlimited number of leads with only a simple click. Yes, only a click of your mouse!
Until this time, this is probably the fastest and the most affordable system to get unlimited business leads!
It's All Marketers' Biggest Dream
That Finally Comes True!
Why? Here's why…
You must've heard of the terms "the money is in the list", right?
Yes, it simply means the more leads you have in your list, then the more money you can make.
Generating leads is always be the number one goals on most of our marketing and advertising campaigns.
However, as I mentioned earlier, lead generation is hard and expensive.
Until today…
With Lead Scrape, Lead Generation Will Be As Easy As
Clicking Your Computer Mouse - Literally.
Now, let me show you how easy it is to capture business leads using Lead Scrape:
1. Open Lead Scrape
2. Type your niche, city, and/or country (yes, you can even capture leads from all over the world)
3. Run the software
4. Sit back and watch Lead Scrape do the magic for you
That's it. It's so easy even a fifth-grader kid can do it for you.
Here's exactly what you can do once you start using Lead Scrape:
This software supports over 25 countries, which means you can get thousands of new clients from all over the world!


Collect emails for you next mail blasts to thousands of business owners who are more likely end up being your paying clients. (And remember, it won't take you more than five minutes to get their email addresses)


Worrying if the email addresses are valid or not? No worries! This software will even verify and validate the emails automatically.


Conquer your local market and beat all your competitors by using Lead Scrape to quickly win new clients near you.


Find your potential clients' phone number to run a cold-calling campaign.



Collect all scraped businesses Social Media Links and market to them on social media.
Well, You Can Even Make Easy Money
With Lead Scrape.
How? Easy.
By offering lead generation service to B2B business owners near your location.
Just like you, these people also need a fast and affordable way to capture business leads. They desperately need this kind of service.
This should be the good news IF you see this as an amazing opportunity to make easy money using Lead Scrape.
All you need to do is:
1. Run this software
2. Capture the leads, and send the leads to them
3. Get the profit.
That's easy, right?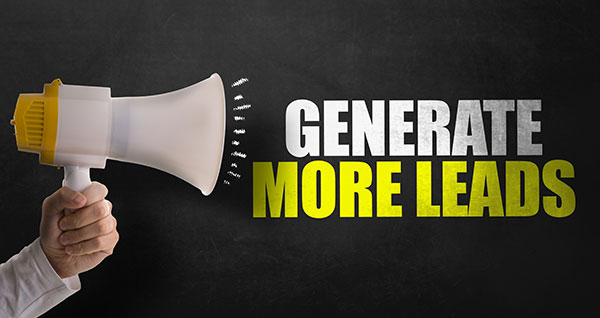 But that's not all!
It gets even more interesting for you who offer web development service.
Web Developer Can Get More Clients And
Make More Money With Lead Scrape!
With Lead Scrape, not only you can get potential clients' data and their business website addresses… but you can also test whether the business website is mobile responsive.
You know that having a mobile responsive website is a must because most of their customers are browsing the Internet using mobile devices. With Lead Scrape, you can find thousands of business who still haven't made their website mobile responsive yet.
After you get your potential clients info, simply offer them a service to make their business website mobile responsive. It can save you a lot of time by not having to test the website by yourself…
…And more importantly, it'd be easier for you to convert them into paying clients if you offer them the exact service they really need.
See? There are a lot of opportunities to make more money with Lead Scrape.
It's more than just Lead Generation software…
It's A Whole New Way To Increase Your Profit! Interested to learn more about it?
Here are all the amazing features of Lead Scrape:
Full proxy support to make sure your IP address safe and secure although you run this software continuously.




Fast multi-threading that allows this software to run at the lightning speed.




Email scraping capability and powerful email verifier that allows you to build a monstrous size of email list fast and easy.




Get in touch with your potential clients on social media with the Extract Social Media Properties feature.




Easily export all your leads data into CSV file so you can add them quickly and easily into any CRM or database.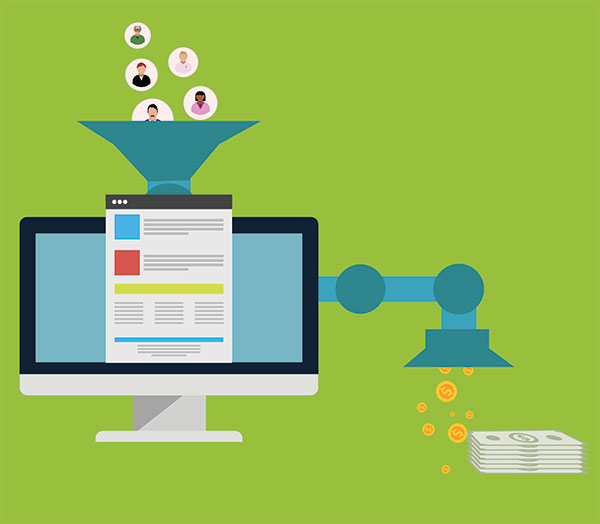 In case you're wondering about…
"Is it really that good?"
To answer that question, just listen to what these people say:
I use Lead Scrape for my ad agency and it works great. I switched from another scraper program because it's a lot faster and has an easier interface. The program is also nicely designed where it does not drain your computer's performance as can be the case with some other scrapers out there. Definitely recommend it to anyone looking for a 1-time payment for a quality scraping tool to find business leads.
Faraz - Marketing Vault
I came across this company about a year ago. I'm always looking for an economical source for finding leads for my flag, banner and sign business. I was intrigued with the Lead Scrape details on the website, I paid for the program and have never looked back. I have been a totally satisfied user of this great program from the very first time using it. I have had some questions regarding this program and have always received answers within a day, and sometimes an hour or so. I would strongly recommend this program to anyone looking for an efficient, cost-effective lead development tool.
John L. Abe Lincoln Flags & Banners - Fairfax, Virginia - USA
After using Lead Scrape for a week, there's only one thing I could think, and that is "where have you been all my life?" This tool saves hours of manual research doing tedious searches to find publicly available information. Who has time for that when you have to close sales and make more deals? The program runs smoothly on a large Windows Server on EC2 and makes perfect use of public and private proxies to find data without limitations. The software is easy to use and only requires that you fill out a few standard fields to begin. Once the batch runs, you'll have a new CSV file that's overflowing with fresh leads! For anyone who actively sells B2B solutions and who is looking for a steady source of new leads, Lead Scrape is an affordable solution that delivers on its promises! This tool will be a part of my marketing arsenal for years to come.
Heather McLaughlin
Are these people any different than you?
No, they are not. They, too, used to rely on a traditional marketing campaign that cost them a lot of time, effort, and money.
The only thing that makes them different from you is, they have tried this software by themselves and as a result… the happy testimonials you can read above.
Your name may end up above if you'd like to share your success story using Lead Scrape to grow your business.
What's more, your money is actually irrelevant here because…
You'll Also Get A 30-Days No-Risk
Money-Back Guarantee!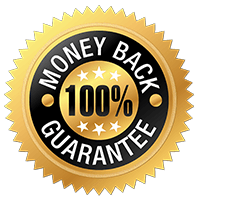 Here's how it works:

If within 30 days after you start using Lead Scrape you find that it doesn't help you at all… just tell us. I personally guarantee you'll get all your money back immediately. No question asked, no complicated form to fill, no problem at all.

You see, we offer this strong guarantee because we're so confident that Lead Scrape will help you grow your business.

That said, if you feel this right for you, there's no reason not to try this software today. You literally won't lose even a single penny with that strong 30-day money back guarantee.

So what do you say?

Ready To Start Getting New Clients
With Lead Scrape Today?